Exclusive Official Remixes
another dirrtyremixes exclusive

New addition:
djme
Setlist
# Lies / Otto Knows Remix / Burns
# Heartbeat / Anthem Mix / Diva Convention
# Your Love / The Outfield / Extended Mix / Morgan Page
# Thunder / Original Mix / W&W
# Work / Tom Stephan Mix / Iggy Azalea
# Ode To Oi / Original Mix / TJR
# Work Bitch / Edson Pride Remix / Britney Spears
# Right Now Vs El Tigre / Chad Jack Vs Alex Acosta Edit / Rihanna
Mixset
dirrtyremixes
,
supporting regional and upcoming djs
=)

New one from
DJ Vito Fun
Vito Fun's name has been snynoymous with New York City's big room house music scene for the last decade. He currently holds residencies in Miami, Fire Island and all over New York City. His diverse range of fun, high spirited music has found him DJing gay prides from New York to Baltimore to Las Vegas and touring large music festivals like Lollapalooza, SXSW, Burning Man and spinning the Skrillex after party at Bonnaroo 2012 . Vito Fun has produced tracks for Nadine Coyle from Girls Aloud, Nicky Da B & Jonte, he has also done official remixes for Cazwell, Luciana, M.I.A., Larry Tee, Roxy Cottontail & Kat DeLuna.

Vist Vit Fun':

Website

|

Facebook

|

Twitter

|

Soundcloud
Setlist
Yolanda Be Cool Featuring Nola Darling - Change
Don't Touch My Hair - Brooke Candy
Dat A Freak - Diplo & Swick Featuring TT & Lewis Cancut
Bounce - Iggy Azalea
Guess What? (Vito Fun Vs. The Deloryanz Radio Edit) - Cazwell & Luciana
Jack Mash (Vito Fun's Alexander Technique Vs. Willy Joy & Lambo Smash-Up) - Breach Vs. Dimitri Vegas & Like Mike, GTA, Wolfpack Vs. Willy Joy
WHO (bFine Boneless Bootleg) - Plastik Funk, Tujamo Featuring Steve Aoki & Chris Lake
Booyah - Showtek Featuring We Are Loud! & Sonny Wilson
Boy Oh Boy (Work It) - Diplo & GTA Vs. Missy Elliott
Spanish Jibberish - Hoodie
Murda Dem - Lady Bee
Mami Whine It Up - Kingman Fire (Pickster & Melo)
Dibby Dibby - Jay Fay
Return Of The Mack (The Fader Jockeys Remix) - Mark Morrison
Mercy - Lil' Wayne Featuring Nicki Minaj
It's My Party - Icona Pop Featuring Zebra Katz
Dum Dee Dum - Keys 'N Krates
I Need Your Love (R3hab Remix) - Calvin Harris Featuring Ellie Goulding
Vogue (Boyfriends Twerk Team Remix) - Madonna
Poetic Justice (DJ Irresistible remix) - DJ Irresistible
Mixset
dirrtyremixes
,
supporting regional and upcoming djs
=)
Matt Nevin Extended Mixes
[NOTE] Dec 09: We decided to keep the nomination period a lil bit open loooonger!!! It will be closed within the next 48 hours. It gives me extra time to set up the voting booth. Yeah, it means i have to get my hands DIRRTY! I'm really loving how the top 5 of each category is shaping up. So for those who have not nominate yet, what are you waiting for??? We are going to feature a lot of exciting stuff from winners of each category in January.

Oh boy! We're reaching December in a few weeks time. When December hits, we will officially open the voting lines for our annual dirrtyawards! It's our 5th year doing this! HALF A DECADE!!!

For those who are new to the site, the dirrtyawards is just something lame (with a dirrty twist) we came up with to let you guys have your say on who has been your fave for the year. Other than voting for your faves, you can also vote for the most deserving artists, DJs or divas in their respective categories.

So this year will be no different BUT... (THERE'S ALWAYS A BUT!) But we'll let you decide who will make it to nomination list! So go ahead and start nominating now... the power is in your hands!

Nominees who make the cut will be revealed on the start of the official voting day!



Start!

(opens nomination window in a lightbox)

Click here

if you are voting via Mobile, Internet Explorer

or prefer a full window to nominate
Featured Remixes
Exclusive Official Remixes
Remixes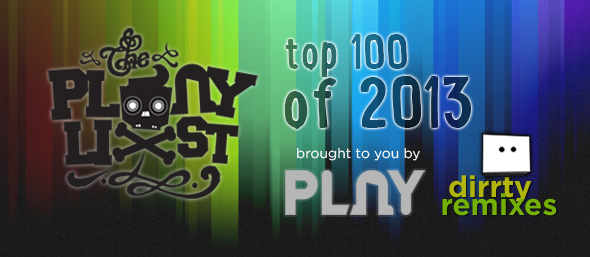 It's timeeeee! Time to choose for fave songs of the year! Every year we try to top ourselves and make things more interesting. So we decided to create a whole new microsite dedicated to the top 100 of the year. And not only that, there are 645 songs to choose from! The list this year is generated from all remixed tracks we have posted! Actually, there were way more but we filter some out…
So to make it more interesting, there's
NO LIMIT
of number of songs you can choose. But you can only vote once a day. So comeback and vote daily. Just to let you know, every 4 days, we will be picking a lucky winner and he/she can WIN ANY ALBUM from any artist in that list! WOOHOO!
So it's time to start clicking!!!!

Vote and WIN!
Every 4 days we will randomly choose a lucky voter and will just award them with any album released in 2013 of their choice! But then i decided. Why just 1 winner? Why not make it 2? So heck yea, we are chose
2 winners
from now on
Voting Period:
Dec 1st - 4th:
Kylie B (USA)
and
Leo L (Taiwan)
Dec 5th - 8th:
Scotty H (Australia)
and
Thibault M (France)
Dec 9th - 12th:
Keep on voting! Winners will be determined on the 12th
Due to the big number of songs in the list, you might experience slowness while voting. Sorry about it. And it is a requirement to use HTML5/CSS3 ready browsers for optimal performance. So upgrade your browser before voting and try not to use Internet Explorer. If you have no choice, then use only IE 9 and above.